Diagnostic imaging and radiation therapy communities come together to advance their professions through knowledge-sharing for stroke treatments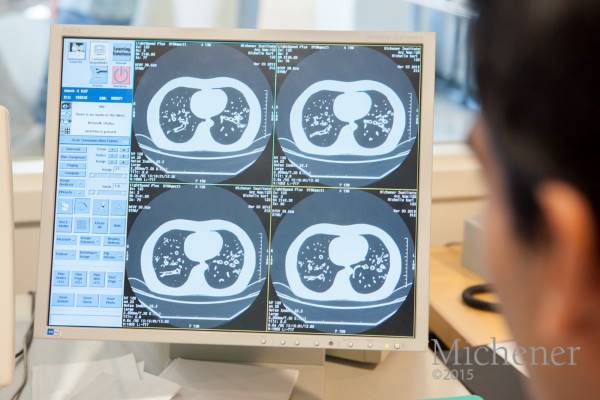 According to the Heart and Stroke Foundation, half of all Canadians have been affected by stroke. As the rate of stroke in aging and even younger populations increases, medical imaging is at the forefront of new treatment options, prevention, symptom awareness and early intervention. This is why the Central Section of the Ontario Association for Medical Radiation Sciences (OAMRS) focused on stroke during their Spring Education Day hosted at The Michener Institute.
The OAMRS Spring Education Day showcased the role of medical imaging and therapy in stroke diagnosis and treatment from perspectives spanning the healthcare spectrum, including a Toronto Western Hospital neurologist, Michener faculty and clinical practitioners.
Bonnie Sands, a Registered Radiological Technologist, professor in the Radiological Technology program at Michener and Education Coordinator for the OAMRS Central Section Executive Committee, explains that this event serves as a time for diagnostic imaging and radiation therapy communities to come together across disciplines to take part in discussions that advance the professions.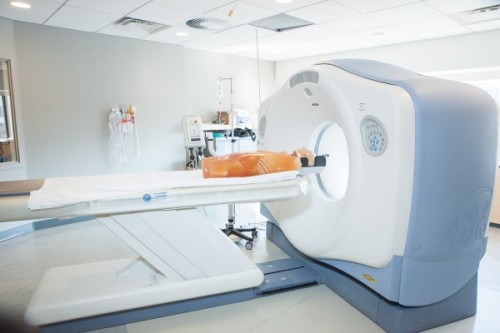 "Participants learned about best practices in each of the modalities; Sonography, Radiation Therapy, MRI and Computed Tomography" says Bonnie. "These interprofessional learning sessions provide important networking opportunities for students and clinicians and give insight into the roles of the different professions which creates a space for knowledge-sharing that enriches and promotes lifelong learning.
"The presentations showed exciting new ways of practice in using existing equipment as well as new technologies that are being developed for successful patient outcomes and the standardization of care across the province" says Bonnie. "Our students, as well as clinicians, were exposed to the forefront of stroke prevention, diagnosis, treatment and therapy."
The event, sponsored by Philips Healthcare and The Michener Institute, hosted 150 current and future healthcare professionals. Philips Healthcare, an important partner for The Michener Institute, is an ongoing supporter for the professional development of clinicians through new learning opportunities with innovative technologies. Jordan Holmes, Manager of the Centre for the Advancement of Simulation Education (CASE) at Michener, coordinated the sponsorship with Philips for the event.
"By delivering an industry perspective on technological advances in CT stroke imaging, Philips was able to offer a really valuable insight into what is on the imaging horizon."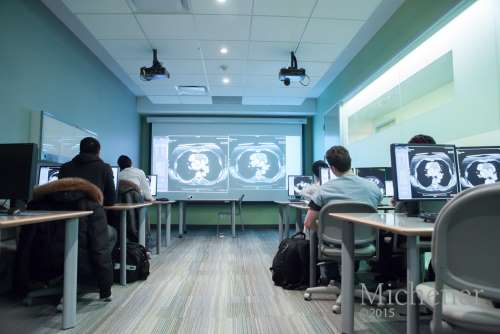 Thanks to the sponsors, the OAMRS Central Section Spring Education Day offered a free professional development opportunity for students, faculty, clinical supervisors, clinical educators and adjunct professors.
"The attendees were enthusiastic and the presentations were well received by all," says Caroline Souter, Chair of the Executive Committee for the OAMRS Central Section, reflecting on the success of the event. "All who attended were part of an exceptional learning experience that enhanced their professional practice."