The Michener Institute offers a variety of meeting, conference, simulation or filming space at competitive rates! Located in the heart of downtown Toronto, near many major hospitals, The Michener Institute is accessible, convenient and adaptable to your booking needs.
How to Book a Tour or Space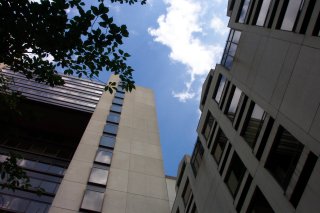 If you would like to Book a Tour or Space, please contact us today! We are happy to meet with you to take the next steps for booking space at Michener. We offer a variety of services including: printing, catering and A/V support to best suit your needs.
Book a Tour
Come visit us and discover how Michener can accommodate your facilities needs.
Book a Space
Once you're ready to book a space, let us work with you to understand your objectives to help set-up the appropriate meeting or learning space solution.
For more information please contact:
Meaghan O'Neill
Phone: 416.596.3101 ext. 3919
Email: moneill@michener.ca