Medical Laboratory Technologists (MTLs) make up one of the largest groups of regulated healthcare professionals in Canada.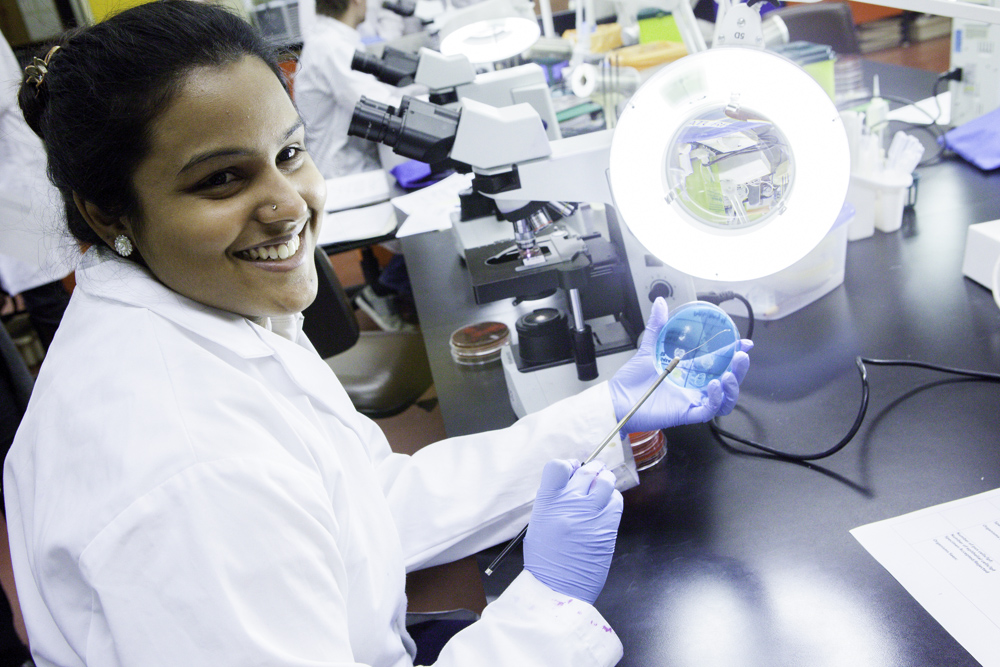 Visit the Medical Laboratory Science program page
 What does the Medical Laboratory Science program at Michener prepare you for?
MLTs analyze and produce lab results in five disciplines: Clinical Chemistry, Microbiology, Hematology (blood), Histotechnology (tissue specimens) and Transfusion Science (blood banking). MLTs are able to work almost anywhere in the world, practicing in hospitals, private or public health and government laboratories plus research and educational institutions. They help physicians to diagnose and treat patients, as well as monitor and prevent disease.
Michener's Medical Laboratory Science program is accredited by the Canadian Medical Association Conjoint Committee on Accreditation, and graduates are eligible to write the national certification examinations conducted by the Canadian Society for Medical Laboratory Sciences (CSMLS). Certification qualifies the graduate for registration with the College of Medical Laboratory Technologists of Ontario (CMLTO), which is a requirement to practice in Ontario.

Graduates receive an Advanced Diploma in Medical Laboratory Science and may apply for advanced standing in Ryerson's Bachelor of Health Administration program. They may also apply to pursue advanced studies at Michener, including: