Diagnostic Cytology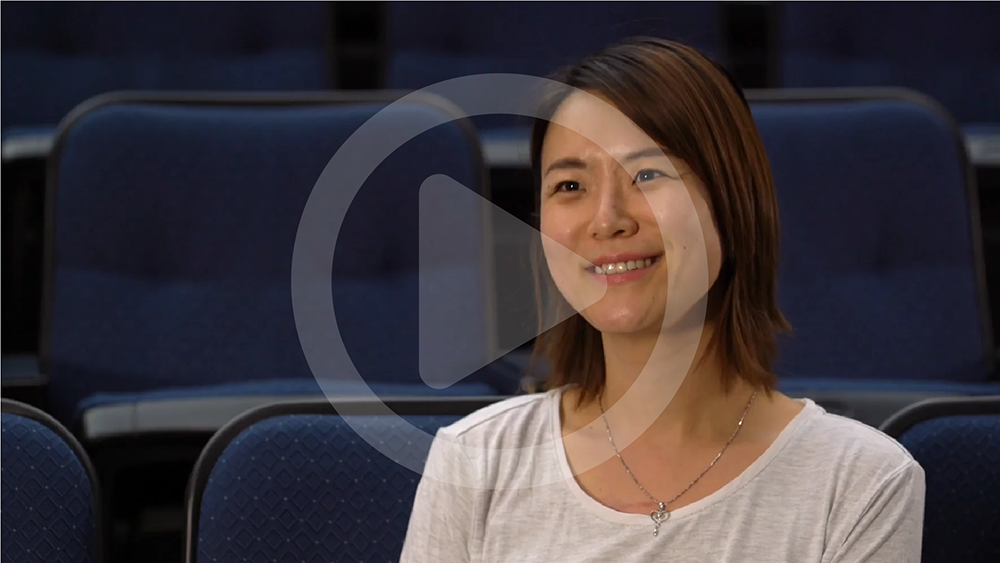 Program at a glance:
Credential(s) Earned
Advanced Diploma
Program Length
62 weeks (over 19 months)
Delivery Method
Full time
Start Date
September 2021
Application Deadline
February 1, 2021
Program Code
MICH CY222
Career Opportunities
While most Cytotechnologists work in hospitals, private laboratories or commercial companies they also find challenging employment in other areas. Career advancement areas include education, laboratory management, research, sales, marketing as well as technical consulting.
Take a Diagnostic Cytology Virtual Tour
Medical Laboratory Science which includes Diagnostic Cytology is a regulated health profession.
Michener's Diagnostic Cytology program is in compliance with all five accreditation requirements (2014 Requirements for accreditation – Conjoint Accreditation Services). Graduates are eligible to write the national certification examination conducted by the Canadian Society for Medical Laboratory Science (CSMLS). Successful completion qualifies the graduate to seek employment across Canada; those wishing to practise in Ontario must also register with the College of Medical Laboratory Technologists of Ontario (CMLTO).
Graduates receive Michener's Advanced Diploma in Diagnostic Cytology and may apply for advanced standing at York University (Atkinson College) and in the Bachelor of Health Administration program at Ryerson University.
Cytology is the study of cells. Students in the Diagnostic Cytology program learn to detect and diagnose precancerous cellular changes, many different types of cancer and clinically significant infections.
After successful completion of the national certification exam, a working Cytotechnologist will evaluate microscope slides marking areas showing significant changes. In this profession, a Cytotechnologist may spend up to seven hours per day working at the microscope. Following standardized reporting terminology, the Cytotechnologist will make a diagnosis on each patient case. Abnormal gynecological cases and all non-gynecological cases will be sent to a Pathologist for final diagnosis. Cytotechnologists must be accurate, patient and have strong analytical and problem solving skills to rise to the challenge of making critical diagnoses. Cytotechnologists have limited contact with patients but still interact with other members of the health care team.
Play a key role in the fight against cancer. Working in collaboration with other health professionals, Cytotechnologists provide information used to assess patient health and aid in the diagnosis of cancer.
Diagnostic Cytology is a 62 week, intensive full-time program. The theoretical or didactic component is delivered primarily through online education. You will need to study a minimum of 35 – 40 hours each week to complete all the educational requirements in the online part of the program. Microscope skills are developed in 11, one week live laboratory sessions at Michener. The program also includes 12 weeks simulated clinical at Michener and a 24 week clinical experience in a hospital and or private laboratory.
Start Date
September 2021
Applicants to the Diagnostic Cytology program must possess specific qualifications in order to be eligible for admissions. Please visit our Admissions Requirements by Program page for details.
See Admissions Requirements
The fee policy for Canadian students can found on the Canadian Tuition Fees web page.
Tuition fees are based on the entire duration of the program of study. For your convenience, these fees have been broken down into three equal payments that can be made annually. Also, each annual fee can be split into two payments which will be due in the summer and late fall of each academic year.
You will develop a broad knowledge base and practical skills that will enable an entry level Cytotechnologist to safely prepare specimens for diagnostic interpretation, perform the microscopic interpretation of those specimens, and issue reports according to institutional policies and professional standards. You will also become an integral member of the health care team who will share knowledge that is essential to the diagnosis and treatment of disease and will collaborate with other professionals in providing effective patient care. You will learn to become responsible and accountable for your professional acts and practices according to current standards of practice as well as laws and regulations governing the Cytology profession.
Please see detailed course descriptions in the Diagnostic Cytology Curriculum Page
Courses:
Semester 1-Fall:
GYCY113 – Gynecologic Cytology
MDCY110 – Molecular Theory
MHCY112 – Microanatomy and Histotechnique 1
PGCY112 – Pathology 1
Semester 2-Winter:
BAIP125 – Foundations of Interprofessional Collaboration for Medical Laboratory Technology Programs
MDCY120 – Molecular Diagnostics
MHCY122 – Microanatomy and Histotechnique 2
NGCY122 – Non-gynecologic Cytology
PGCY122 – Pathology 2
Semester 3-Summer:
CLCY132 – Simulated Clinical Education
Semester 4-Fall:
CLCY242 – Clinical Education
Length:             24 weeks
Start:                August
End:                  February
*Note: dates for Fall 2021 semester are tentative and subject to change based on timing of CSMLS exam.
You will be assigned to clinical placement site(s) through Michener's Office for Clinical Education. This process begins with an information session in the first semester of your program.
As clinical education is a major component of all Michener programs, our affiliated clinical sites are integral to your education. They include teaching and community hospitals and private laboratories in Ontario. Working closely under the supervision of Cytotechnologists, you will have the opportunity to integrate knowledge and skills into practice during the clinical phase of your program. Clinical placements give you hands-on experience in work environments and the opportunity to network with potential employers.
Clinical partner sites are subject to change, therefore, specific geographic regions may not be available at the time of your placement; other regions may be added. Please note that when you accept a seat in the program, you also accept to go to any one of the program's affiliated clinical sites available at the time of your placement. In addition, you agree to comply with the following mandatory requirements which must be completed prior to the start of your clinical placement:
First Aid and CPR Certification for Health Care Providers
N95 Mask Fit Testing
Updated Vulnerable Persons Check (also required upon admission)
Updated TB Test (also required upon admission)
Michener highly recommends all students be vaccinated with influenza vaccine.  This vaccine may be mandatory at some clinical sites.  Students must follow clinical site protocol.
Testimonials
"Michener and the clinical instructors encouraged and motivated me to be successful. This program prepared me very well for the workplace."