September 2,3 (mandatory days) & September 4 (optional)
Although our intent is to provide an in-person orientation, Michener will follow provincial guidelines on social distancing and will work to provide an orientation that meets these requirements. We will update you on the format as more information becomes available. Check back here for updates.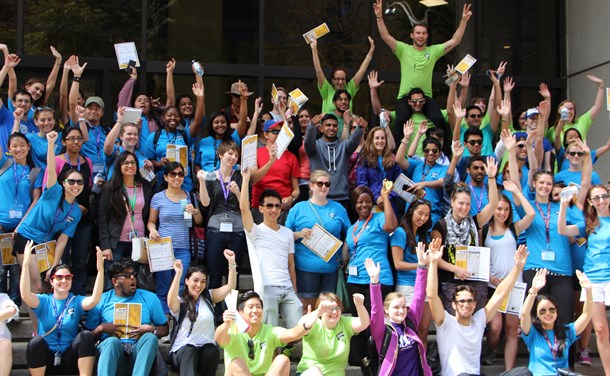 Orientation is designed to familiarize all incoming first year students with Michener.
As a new student, throughout the week, you'll meet people that you'll be spending your time with at Michener. Providing a balance of both academic and social integration, this week will help support your success both inside and outside of the classroom.
Your questions about the first day, first week or first month at Michener can all be answered at Orientation.
Orientation events are mandatory. Attending these events will give you the best possible start to your program. It will provide the opportunity to meet students from within and outside your program of study, staff, your professors and program Chairs, learn about the services available to help you succeed academically and introduce you to your new campus.
Register for Orientation
Orientation Fee $35
This is a mandatory fee for all students. It covers everything at Orientation, from food and Michener swag to any and all ticketed Orientation events (if you choose to attend them)
Returning Students – Volunteer for Orientation
Sign up to assist with tours, registration, set-up and more. Upper year students from each program are also needed to help out with the Q&A session where incoming students have a chance to ask program-specific questions. If you are interested please contact:
Student Success Network
Tel: 416-596-3101 x 3345 or Email: orientation@michener.ca