While foot problems are common, they do not mean people should be resigned to living with pain. The month of May has been designated Foot Health Month and the Michener Chiropody program is raising awareness of proper foot care and good foot health.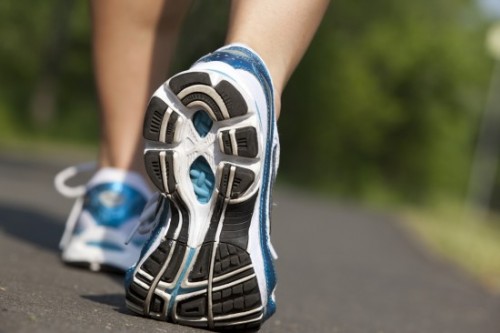 From eating better foods to getting the right amount of sleep and exercise, we live in a very health-conscious society. And yet, many Canadians overlook one of the foundations of good health: their feet.
Our feet are indicators of our overall health. Signs of arthritis, diabetes and nerve and circulatory problems can all be detected in the feet. People suffering from foot pain are also more likely to suffer from a variety of other health issues, including back, knee and joint pain, weight and heart problems.
Studies have shown that nearly eight out of 10 adults have, or have had, some type of foot pain in their lives. Yet despite the pain, close to half of these individuals also report that they have done nothing about it, simply choosing to live with their pain.
Left ignored, a minor foot problem can become a chronic and potentially debilitating issue. Persistent, sudden or severe pain should raise warning bells. There are many sources of foot pain and many foot ailments that can be treated best by a chiropodist or podiatrist. These conditions include:

Arthritis
Athlete's foot
Bunions
Foot and ankle injuries
Heel pain, especially if it is chronic
Nail problems, including nail fungus
Peripheral arterial disease
Pinched nerves
Skin cancer
Warts
Wounds or nerve damage due to diabetes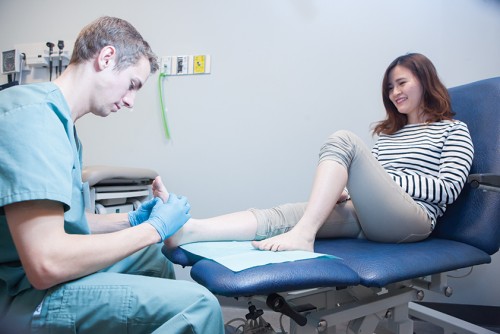 If you are currently experiencing foot pain, take this opportunity to consult with a chiropodist or podiatrist so they can help you enhance your overall health.
Many chiropodists in Ontario are educated here at The Michener Institute. Michener is the only English-speaking school for chiropody in Canada and graduates over 25 chiropodists every year.
Michener is also home in an in-house chiropody clinic that offers hands-on training to students and care to regional clients in a clinical setting under the supervision of faculty who are also certified chiropodists.
Read more from Foot Health Month