To help transform the skillset and toolset of the healthcare community, the project team is creating three certificate programs for clinicians, leaders, and healthcare teams.
Meet our Program Lead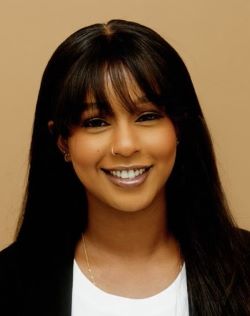 Bemnet Teferi is a Research Analyst in Education, Technology and Innovation at University Health Network. She is the Program Lead for the Clinician Champions and Leadership Accelerating AI Michener courses. Bemnet has a Master of Public Health in Social and Behavioural Health Sciences (Health Promotion) from the Dalla Lana School of Public Health at the University of Toronto. Bemnet is passionate about programs that identify the importance of health equity and digital compassion often revealed through systemic patterns. She has experience with curriculum development and has led several focus groups and evaluations on barriers to mental health help-seeking among youth and anti-Black racism and Black health in Canadian medical and health education.
---
Accelerating the Adoption of Artificial Intelligence in Healthcare is funded by the Government of Canada's Future Skills Centre . Le projet est financé par le Centre des Compétences futures du gouvernement du Canada.