Our mission:
to improve the health of Canadians by enhancing health professions practice, promoting lifelong learning, and leading education innovation and scholarship in response to the needs of the health care system.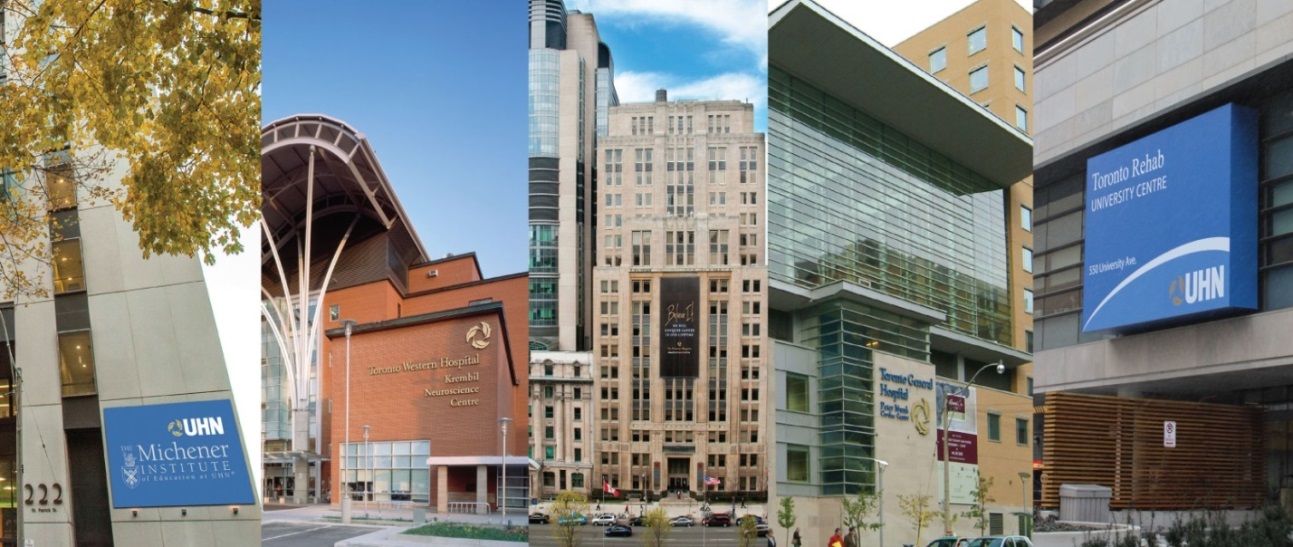 "Michener offers a novel approach to CPD in which the integrated institute ([Michener and UHN]) collaborates with experts in various program areas within a hospital system that spans over 5 campuses."
– The Royal College of Physicians and Surgeons of Canada
Michener is the educational enterprise of the University Health Network. Reporting to the Executive Vice President, Education, the Michener portfolio supports lifelong learning spanning entry-to-practice programs in the School of Applied Health Sciences, to a myriad of continuing education and professional development programs for practicing health care professionals in live and online formats.
Our ethos and strategic foundation that we are teaching and learning for a healthier world permeates Michener's five campuses across UHN where education is created and practiced. Our mission for CPD programming at Michener is enabled by access to educational experts and resources that support interprofessional education and care, customized/personalized learning, educational development, blended learning, and simulation, and access to leaders in education science and research to inform our practice in health professions education.
Michener is unique within the Canadian health care and educational landscapes, as it is the nation's only hospital-based education infrastructure to include a credential issuing, post-secondary institution.
Michener is now accepting applications for accreditation!
Applications should be submitted at least 8 weeks prior to the intended start date of your CPD activity.
Questions? Email cepda@michener.ca.