Michener Board of Governors/UHN Board Education Committee
2023-2024 Michener Board of Governors Voting Members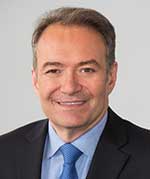 Dr. Kevin Smith is President & CEO of University Health Network (UHN), Canada's largest academic health sciences centre. Dr. Smith has spent his career at the interface of the University and Research Hospital and is passionately committed to the mission of education, research and exemplary clinical care. Dr. Smith is a pioneer in advancing integrated care models spanning the continuum of health and social services.
Dr. Smith is a Professor, Institute for Medical Sciences, Institute of Health Policy, Management and Evaluation (IHPME), Rotman School of Management and at the De Groote School of Medicine, Department of Medicine, McMaster University.
Educated in Canada, the U.S. and Great Britain, Dr. Smith began his career in medical education, followed by leadership roles in university administration, academic hospitals and health systems. He is professionally certified in Corporate Governance by the Institute of Corporate Directors and the Harvard Program in Effective Governance, and completed the Wharton School CEO Program for Health Care Leadership.
Dr. Smith currently serves as Chair, Council of Academic Hospitals of Ontario and was privileged to serve in many past roles including Chair, The Canada Foundation for Innovation, the Ontario Hospital Association and as a frequent advisor to governments and the private sector.
Contact the Office of the President and CEO
Mailing Address:
222 St. Patrick Street
Toronto, ON M5T 1V4
General Enquiries: President@Michener.ca
Executive Assistant: Grace Ivo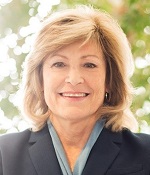 Shirlee Sharkey is the founder and President of SS Consulting offering advisory services in the health care, corporate and non-profit sectors.
In May 2022, Shirlee stepped down from SE Health following 30 years of breakthrough leadership. Under her direction, SE Health enjoyed exponential growth and expansion, and facilitated transformative solutions in areas such as Indigenous health, end of life care, and caregiver wellness.
Active in public service and corporate governance, Shirlee serves on the boards of the Centre for Aging and Brain Health, BAYADA Home Health Care, Pennsauken Township New Jersey, and Chair of Excellence Canada.
She is a graduate of the ICD-Rotman Directors program and holds the professional ICD.D designation. She also serves as Senior Fellow, C.D. Howe Institute. Shirlee holds a BA and BScN from the University of Windsor, a MHSc from the University of Toronto and an honorary Doctor of Laws degree from Ontario Tech University.
Awards include: The Legacy of Leadership Award HealthCareCan 2022, Women Leaders in Digital Health Award – Digital Health Canada 2017, and Diamond Jubilee Medal of Queen Elizabeth II – Canadian Home Care Association.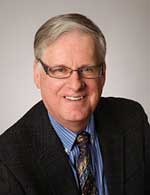 Dr. Dan Andreae has a passion for education and a dedication to lifelong learning. He believes that "education is not just an intellectual exercise, it is most effective when the head meets the heart and knowledge can be applied to enhance the quality of one's life on all levels; emotional, physical, spiritual and social".
Dr. Andreae's community involvement includes being the first Executive Director of the Alzheimer Society of Toronto, and Chair of the Patrons Council of the Society. Dr. Andreae was the longest serving President of the Ontario Association of Social Workers, and leader of a successful ten-year campaign to secure statutory legislation recognizing social work as a profession. His dynamic leadership through three different governments and seven ministers resulted in the creation of this new profession.
Dr. Andreae is a recipient of the prestigious Distinguished Teaching Award at the University of Waterloo, and is a two-time recipient of the Faculty of the Year Award at the University of Guelph Humber, as well as the recipient of the Faculty Mentoring Award. Dan was recently selected as "Man of the Year for 2019" by the International Association of Top Professionals (IAOTP).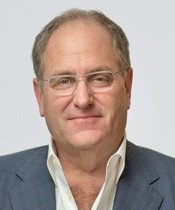 Todd Halpern serves as the President of Halpern Enterprises. Todd has been in the fine wine and spirits business for over 30 years. He joined Halpern Enterprises in 1979 and since has grown it tremendously.
He serves as a Member of the Board of Mobilotto. He serves as the Chairman of Epcylon Technologies, Inc. and served as its Co-Chairman since February 2012. He served as the Chairman of Quantitative Alpha Trading Inc. of Quantitative Alpha Trading (USA), LLC from February 2011 to October 2012, and its Director since October 2010. He served as Vice Chairman of Mopals.com, Inc. until April 2015. Todd has been an Independent Director at Epcylon Technologies, Inc. and Loto Inc. since 2010. He served as a Director at Sentinelle Medical, Inc. and was involved in the successful acquisition of it by Hologic, Inc.
He is a Board Champion of the Krembil Brain Institute's Krembil Discovery Tower and Krembil Brain Institute at the Toronto General & Western Hospital. He also serves as Chairman of the Grand Cru Culinary Wine Festival.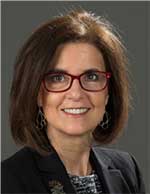 Judith John's career spans all aspects of communications, marketing and public affairs, with an extensive background in arts, culture, not-for-profit, health and social services.
As Vice President, Engagement and Marketing, for the Royal Ontario Museum Governors, her portfolio includes communications and marketing, donor stewardship, government relations and special events.
Ms. John was a hospital executive and remains active in health care. She was Vice President of Communications and Public Affairs at the Hospital for Sick Children and Vice President of Communications and Marketing at Mount Sinai Hospital and Foundation. Ms. John works with Toronto Western Hospital, Princess Margaret Cancer Centre, University Health Network, Michael Garron (Toronto East General) Hospital and Sinai Health System, concentrating on the patient experience, partnerships and communications. She handled government and stakeholder relations for the Council of Academic Hospitals Ontario.
As a patient advisor for UHN's Partners in Care program, Ms. John is a trained Patient Partner. She was part of the Province of Ontario's Phoenix Project on education and patient care, and Patients Canada.
Ms. John is currently a member of the Board of Directors for the Ontario Trillium Foundation. She has broad community experience, having served as Vice-President, Marketing and Communications, at United Way of Greater Toronto and Harbourfront Centre.
Ms. John has served on the boards of ABC Life Literacy Canada and Theatre 20, Trillium's Public Affairs Advisory Committee, and the Marketing Advisory Board for the Rotman School of Management. Ms John is on the Advisory Board for the Ryerson City Building Institute, as well as The V Generation, an organization promoting meaningful volunteerism for retirees and senior citizens.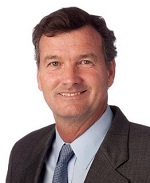 Lawrence Pentland is a former executive at Dell Inc. where he led the Americas International division with full P&L responsibility for operations spanning 40 countries and five thousand employees, including manufacturing operations in Brazil. During his 10 years at Dell, revenues in his division grew from $750 million to $4.6 billion. Prior to joining Dell, Lawrence held various industry roles and was a partner at Bain & Company Consulting in Boston and Toronto serving Fortune 500 companies in North America and internationally on issues of strategy, manufacturing and performance improvement. He is now a private investor in emerging technology companies.
Lawrence has also served as a Director of Telus Inc., Softchoice Inc. and on several private technology company boards, as well as on the Board of the Globe and Mail and the Research Committee of the Board at the University Health Network.
Lawrence holds a Master of Business Administration from the Wharton School of Business at the University of Pennsylvania and an undergraduate degree in Honors Business Administration from the Ivey School, University of Western Ontario.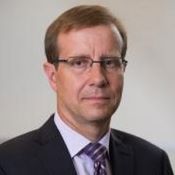 Peter Wallace was appointed Secretary of the Treasury Board in April 2018. From 2015 to 2018, Peter served as City Manager for the City of Toronto, Canada's largest city.
Prior to working for the City of Toronto, Peter held a number of positions in the Ontario public service, including serving as Secretary of the Cabinet, head of the Ontario Public Service and Clerk of the Executive Council from 2011 to 2014. Before his appointment as Secretary of the Cabinet, he was Deputy Minister of Finance and Secretary to the Treasury Board for 3 years, and also served as Deputy Minister of Energy. Previously, he was Deputy Minister and Associate Secretary of the Cabinet with responsibility for Policy in Cabinet Office.
Peter began his public service career in 1981 after completing a B.A. (Honours) in Political Economy and a Master of Public Administration from the University of Toronto.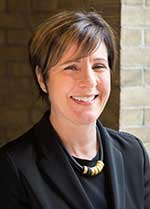 Dr. Lynn Wilson is the Vice Dean, Partnerships and a Professor of Family and Community Medicine at the University of Toronto. In this capacity, she is responsible for the Faculty's ongoing relationships with nine fully affiliated hospitals and 18 community-affiliated hospitals and health facilities, as well as government, community organizations and international collaborators.
Prior to being named Vice Dean, Partnerships, Dr. Wilson served as Chair of the Department of Family and Community Medicine (DFCM) at the University of Toronto. With over 1200 faculty members, it is the largest family medicine department in Canada. DFCM has thrived under Dr. Wilson's leadership, with expanded graduate programs and fellowship offerings, four new research chairs, and new programs such as the Family Medicine Longitudinal Experience, the Office of Education Scholarship and DFCM Open, an online platform for family doctors to share resources and information. DFCM has also experienced significant growth in its international activities, most notably through its array of professional development opportunities for primary care physicians from around the world.
As a member of the Physician Services Committee for the Ontario Ministry of Health and Long-term Care, she helped to lead primary care renewal in Ontario (2002-2007). Dr. Wilson was the co-director of BRIDGES, an Ontario Ministry of Health funded project to support the design, implementation and assessment of innovative models of care that promote integration in the healthcare system (2011-2016). She is co-leading the Ontario Opioids Clinical Primer Initiative. She is currently a Primary Care Consultant for Choosing Wisely Canada.
Dr. Wilson completed her undergraduate degree at McMaster University, and her medical degree and postgraduate training at the University of Toronto. She has been practicing as a comprehensive family physician since 1986.Dr. Wilson currently practices family medicine at the Women's College Hospital Family Health Team in Toronto. Her clinical interests include palliative care, addiction medicine, obstetrics and global health.
2023-2024 Michener Board of Governors (Non-Voting Members)
Ms. Darlene Dasent (Chief Financial Officer)
Dr. Brian Hodges (Executive Vice-President Education and Chief Medical Officer)
Mr. Marc Toppings (Chief Legal Officer)
2023-2024 UHN Education Committee Membership
Independent Trustees (Voting)
Shirlee Sharkey (Chair, UHN Education Committee)
Dan Andreae
Todd Halpern
Judith John
Lawrence Pentland
Peter Wallace
Lynn Wilson
Ex-officio Trustees (Voting)
Kevin Smith (Chief Executive Officer)
Ex-officio (Non-Voting)
Darlene Dasent (Chief Financial Officer)
Brian Hodges (Executive Vice-President Education & Chief Medical Officer)
Marc Toppings (Chief Legal Officer)

Management Team
Grace Acosta, Associate Registrar, Enrollment Systems & Management
Rose Belcastro, Chair, Medical Laboratory Sciences
Karen Chaiton, Senior Director, Infrastructure and Academic Linkages
Winnie Chan, Manager, Financial Planning and Analysis
Miranda Cheng, Registrar
Fiona Cherryman, Head of Academic Affairs and Operations & Interim Chair, Chiropody
Christine Davidson, Interim Director, Communications & Marketing
Andrea Etherington, Senior Director of Strategic Initiatives and Partnerships
Garth Gayle, Director, Finance
Yasmin Halley, Manager, Laboratory Service
Dr. Brian Hodges, Executive Vice President Education
Jordan Holmes, Senior Manager, Centre for Learning, Innovation and Simulation
Hasina Jaffer, Chair, Critical Care
Tamar Kraus, Development and Alumni Relations Officer
Catherine Ladhani, Chair, Radiation Therapy and MRI
Kevin Liu, Manager, Accounting and Finance
Frank Marcelli, Project Manager, Information Management
Jane Mattson, Director, Continuing Education
Michelle Morgan, Manager, Continuing Education
Raymond Nielsen, Dean of Students and Director, Clinical Education and Student Success Network
Carrie Pajotte, Director, Digital Solutions
Lori Peppler-Beechey, Associate Head of Academic Affairs
Marc Potvin, Manager, Strategic Partnerships, Procurement & Analysis
Juanita Richardson, Librarian, Learning Resource Centre
Mandy Sangha, Manager, Centre for Program Review and Accreditation
Luckshi Sathasivam, Associate Registrar, Records & Registration
Lisa Slack, Manager, Institutional Analysis & Evaluation
Erica Tong, Director, Facilities
Iveta Vasil, Manager, International Department
Ross Woodruff, Service Desk Team Lead, Information Management
Harvey Weingarten, Principal of the School of Applied Health Sciences
Mimi Yacob, Team Lead, Facilities and Events Lead