How to Upload Health Requirements to Student Portal: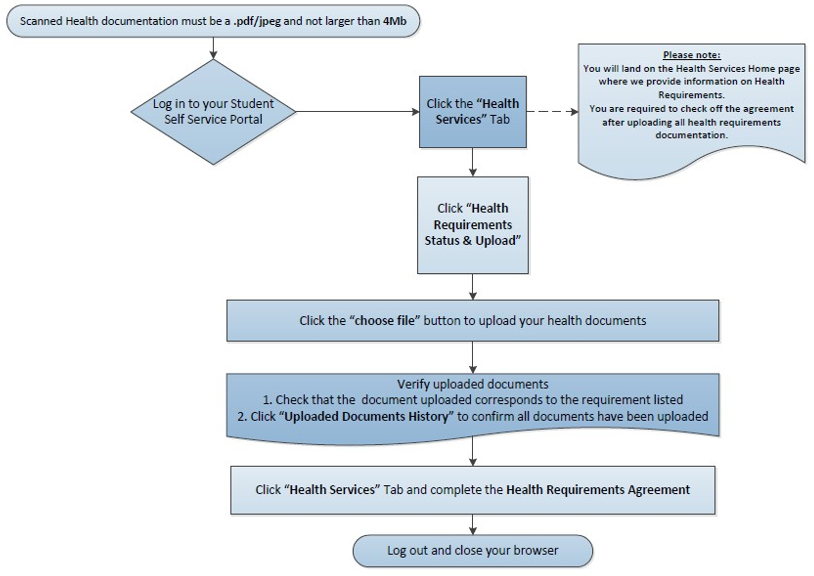 1. Log into the Michener Student Portal using the username and password you received when you first applied to Michener.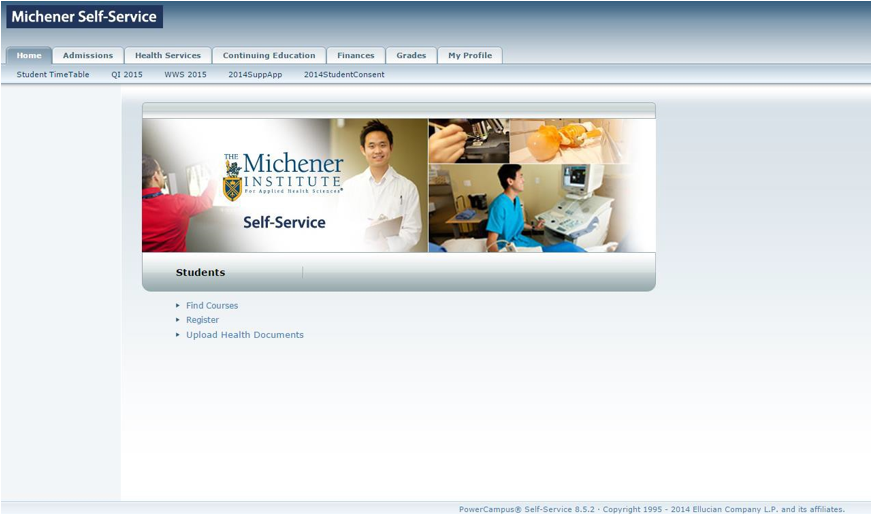 2. Click the 'Health Services' Tab. To view more information on health requirements for new students or students preparing for clinical placement, click on the corresponding button.


3. To upload documents, click 'Health Requirements Status and Upload' Tab. Review the 'status" column to verify the status of your health requirements.

4. Upload documents using the 'choose file' button in the table under "Upload your Health Requirements" located at the end of each requirement.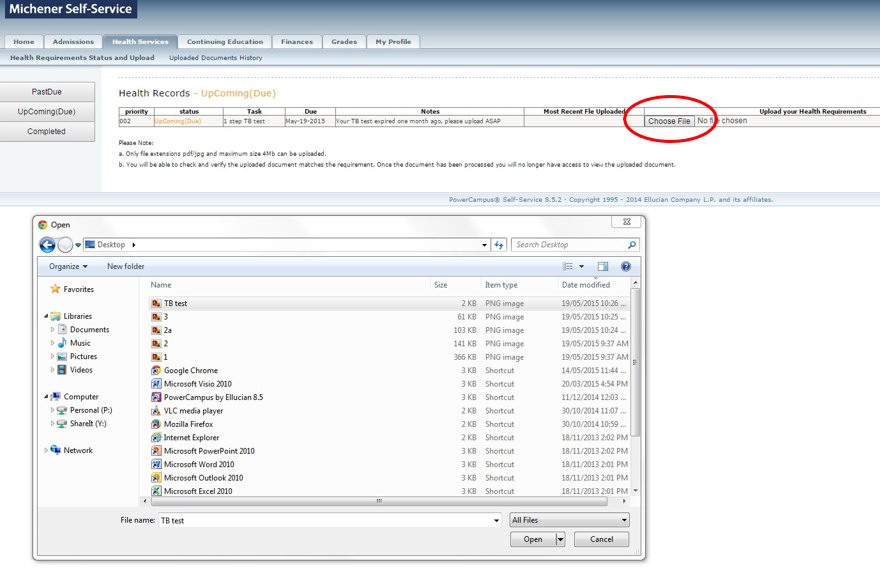 5. Check that the file has uploaded successfully.


6. Click 'Uploaded documents history' to confirm all documents are uploaded.

7. Click 'Health Services' Tab, ' I am a New Student' and complete the Health Requirements Agreement.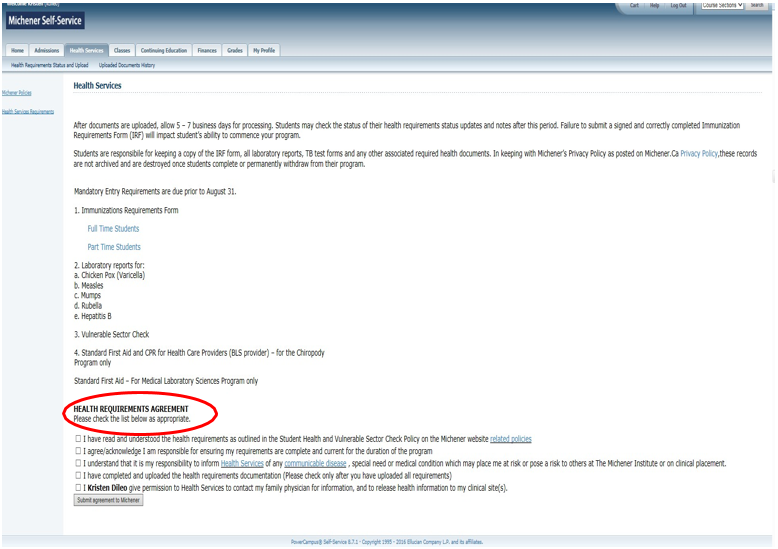 8. Log out and close your browser.