From studying chromosomes, to analyzing blood and tissue samples, to detecting precancerous cellular changes…the people who work in medical labs are dedicated and highly skilled healthcare professionals. Medical Laboratory Technologists, Genetics Technologists and Cytotechnologists are all part of the field of applied health sciences that make up the medical laboratory sciences professions. They work behind the scenes to help diagnose illness and perform tests that can have an immediate impact on patient care.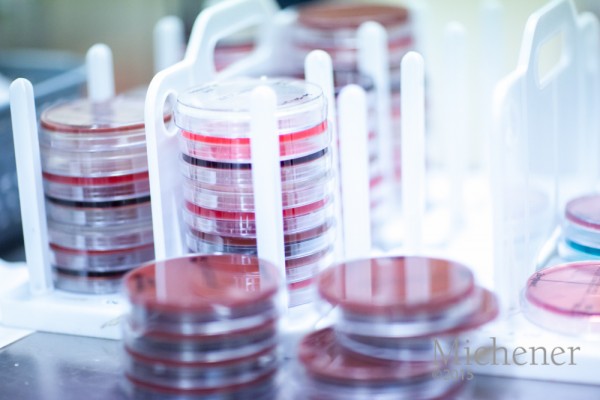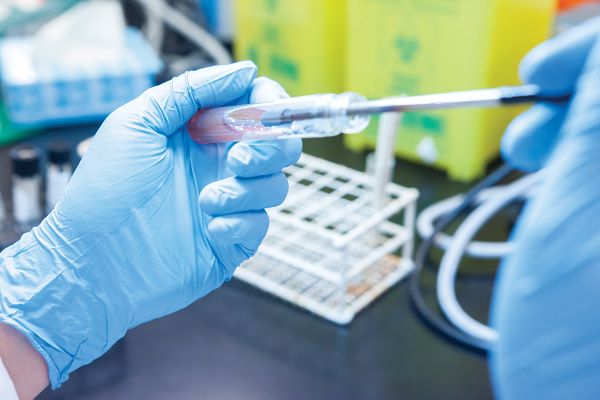 As the Canadian Society for Medical Laboratory Sciences (CSMLS) marks Med Lab Week from April 20 to 24, 2015, we asked Michener's medical laboratory sciences faculty and students about some of the most exciting features of the medical laboratory sciences and Michener's med lab programs.
New testing for faster patient results
The medical laboratory sciences are constantly evolving. With new techniques, changing technology and new possibilities for tests, the results mean greater efficiencies and decreased turnaround times for results.
"As researchers discover new tests, they are incorporated into our laboratories and inform our teaching programs at Michener to provide the most recent and up-to-date testing for patients," says Mary Emes, a faculty member in the Medical Laboratory Science program.
One of the most recent advances in testing is genetic testing, also known as molecular diagnostics.
"Molecular diagnostics are procedures based on the detection and analysis of DNA and RNA. This relatively new field of investigation has multiple applications in medical laboratory science and contributes to the prediction, diagnosis and treatment of disease and health processes," Mary adds.
Interprofessional and simulation-based learning
Student passion, clinical simulation and interprofessional education are features of Michener's Medical Laboratory Sciences programs that work together to create a unique learning environment for Michener students.
"Michener's students bring a passion to their studies," says Jennifer O'Leary, a faculty member in Michener's Genetics Technology program. "Most have completed undergraduate degrees that fostered their love of this field. Some also have related post-graduate studies under their belt. The ability to channel this experience and education into a meaningful profession that helps patients throughout their healthcare journey is how our programs serve these students."
"What's special for us is the heavy emphasis on simulation-based education and exposure to cutting-edge technology," adds Christine Yeung, a second year medical laboratory science student. "We really feel prepared going into the clinical semester because we feel that we could be a great laboratory professional in any setting."
A core part of all three programs is an interprofessional course that helps students understand the relationships between different healthcare providers.
"The opportunity for students to learn with, from and about all three laboratory technology disciplines (medical laboratory sciences, genetics technology and diagnostic cytology) in a targeted interprofessional course is a true advantage," says Jennifer.
"Students explore their common professional obligations while uncovering the interconnections between their disciplines. This leads to an increased awareness and appreciation of how we work together to further patient care."
The evolving role of medical laboratory professionals
"The role of medical laboratory scientists is evolving rapidly and continuously," says Mary.
"Our role is moving from a focus on diagnosis to a greater focus on the prediction of disease and the calculation of expectations of treatment and therapy outcomes. Medical laboratory technologists provide vital information to physicians, nurses and other allied health professionals to help people stay well, manage disease and recover from illness and injury."