Accelerating AI from Practice to Change for Health Leaders

Accelerating AI from Practice to Change for Health Leaders:
at a glance
Credential(s) Earned: Certificate of Attendance
---
Program Length: A Half-Day Virtual Program
---
Start Date: February 8, 2023, 12:30-4:30 PM EST
---
Tuition: Funded by the Future Skills Centre
---
Application Deadline: February 7, 2023
---
Program Code: AIHL110
---
Description
The Accelerating AI from Practice to Change for Health Leaders aims to support health leaders in Canada as they prepare to create Artificial Intelligence (AI)-enabled organizations as part of the Accelerating the Adoption of Artificial Intelligence in Healthcare project. To help transform the skillset of health leaders, this half-day program challenges leaders to exercise their skills as they pertain to AI through expert discussions.
Leaders will learn about the foundations of AI in healthcare, machine learning, and more to accelerate AI in their organizations and in healthcare.
This program is intended for health leaders in Canada who are responsible for technology decisions and are currently considering or in the process of implementing AI to transform the quality of care and improve patient outcomes.
Lead Speaker: Devin Singh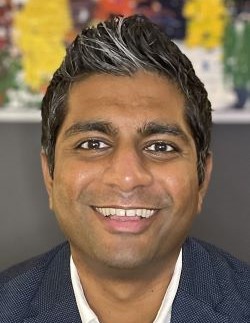 Dr. Devin Singh is a practicing Paediatric Emergency Medicine Physician from the Hospital for Sick Children (SickKids) in Toronto. He completed his undergraduate studies at the University of Western in medical sciences and went to work for the Ontario Provincial Government as a business analyst. Afterwards, he attended medical school at the University of Sydney, Australia with his paediatric residency and emergency medicine subspecialty training at SickKids Hospital. His research focuses on the use of machine learning to solve some of healthcare's largest problems. He is the Physician Lead for Clinical Artificial Intelligence and Machine Learning at SickKids for the Division of Emergency Medicine and has completed a Masters of Computer Science at the University of Toronto. Most recently he founded Hero AI, an innovative health tech start-up dedicated to empowering patients and healthcare providers with AI.
Speaker: Alejandro (Ale) Berlin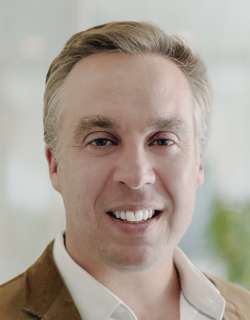 Dr. Ale Berlin is a staff clinician-scientist radiation oncologist at the Princess Margaret (PM) Cancer Center. His clinical practice focuses on the discovery and clinical evaluation of novel therapeutics capitalizing on genomic characterization genitourinary malignancies, and advanced molecular and MR imaging. He also leads a clinical initiative quantifying the human and machine performance during the clinical deployment of an in-house developed AI radiotherapy planning method for prostate cancer. Dr. Berlin is the medical director of the PM Cancer Digital Intelligence Program, with overarching mission of accelerating the application of discoveries in cancer care through the fusion of human wisdom, data and technology. The vision is to enable the best care delivered seamlessly to people affected by cancer.
COVID Vaccine Requirement:
Proof of full vaccination will be required.
Instructions to upload proof of COVID vaccination to Self Service