Requesting a New Program/Course
To Get started, Please complete New Program/Course Request Form and submit it to ce@michener.ca.
Check out New Program/Course Development Process all the way from ideation through to implementation. Continuing Education will work with you from start to end, making it look easy!
Customized Education
Do you need education and/or skills development for your team?
Have you been unable to find a course that meets your learning needs?
Would you prefer to have your training delivered to your team at your site?
For information on customized education opportunities contact ce@michener.ca.
Michener can customize courses to meet your specific learning needs and situation:
Current or past Michener courses can be delivered at your site
Existing Michener courses can be modified to meet your specific educational requirements
We can custom-design courses to meet your unique learning situation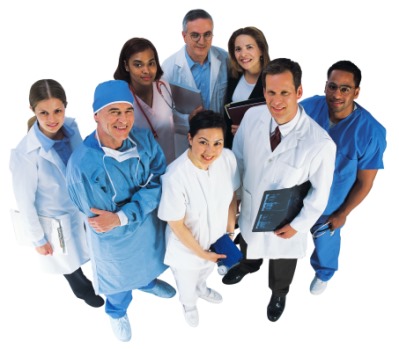 Customized Education can benefit your organization through:
Cost efficiency when training multiple employees
Ability to respond quickly to immediate education needs
Reduced expenses and time away from work due to travel
Usage as a valuable employee recruitment and retention tool
We've offered courses around the GTA and as far away as Moose Factory Ontario. In large cities like Halifax and smaller communities like Owen Sound and Bancroft. We have also customized courses and offered them overseas in countries like Bangladesh, Trinidad and Tobago, Jamaica, and India.
Examples of continuing education courses that have been offered as customized education:
Clinical Educator Certificate
Performing 12 & 15-Lead ECG and Cardiac Rhythm Interpretation
Advanced Cardiac Life Support Provider (ACLS)
Practical Guide For Neonatal Intubation
Pediatric Advanced Life Support (PALS)
Pediatric Physical Assessment
Pediatric Emergency Assessment, Recognition, and Stabilization (PEARS)
STABLE Transport Program
Venipuncture Techniques
Working with Seniors: A Primer
These are only a few examples of courses we're already delivering at individual sites. Choose any of our courses that interest you or tell us what you need and we will bring the education to you! We can even help you partner with other organizations with similar needs or open the course up to other interested individuals if you don't have enough students at your site.
Michener also seeks opportunities to provide customized health science programs off-shore.
For international customized offerings, please contact the International Department at (416) 596-3147 or e-mail intlstudent@michener.ca if you would like further information.
For more information about distance learning and continuing education courses, please contact the Continuing Education Department at (416) 596-3101 or toll free 1-800-387-9066 or e-mail ce@michener.ca