Cancer and Palliative Care Education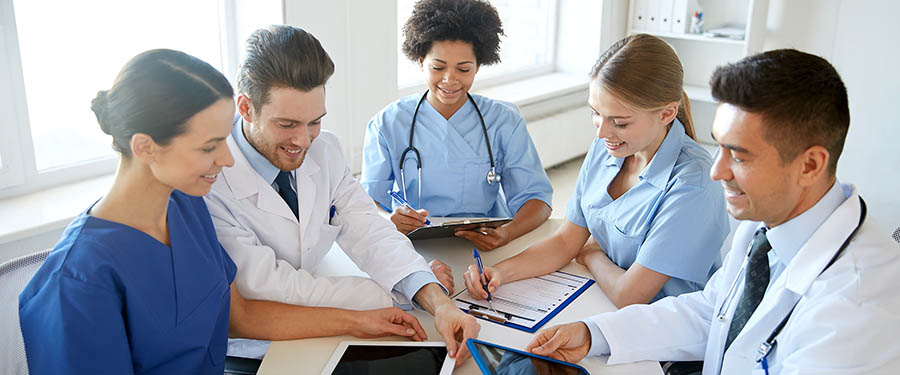 Cancer and Palliative Care Education:
at a glance
Credential(s) Earned
Certificate Programs
Program Length
6 to 10 weeks (varies per course)
Description
de Souza Institute offers health care professionals online courses to enhance expertise to provide the best possible cancer and palliative care.
We provide health care professionals with the advanced knowledge and expertise to handle every situation including managing a reaction to chemotherapy medication, managing anxiety and fears, and managing pain and other symptoms.
This course was developed to help you identify the learning styles of patients and adjust their delivery of information based on this knowledge. This course was developed through a partnership between Cancer Care Ontario and de Souza Institute and built on the award winning program "Maximizing Patient Education and Skills Workshop". Patient centered care is defined as an approach that consciously adopts the patient's perspective about what matters. This course offers information regarding adult learning, followed by information regarding learning and communication styles.
Course Code – PTED
Instruction Method – Online
Length – 6 weeks
For more information and to register, visit: de Souza Institute
This online course will introduce health care professionals to oncology. Oncology patients receive care from all health care settings – including tertiary care centres, general hospitals, community care clinics, long term care and home care.They receive care from many health care professionals, depending on their disease, treatment and needs. Given the increasing complexity of this growing patient population, caring for people with cancer and their families involves a particular set of skills and knowledge from a variety of health care professionals.
This course will introduce the essential concepts in oncology, and provide fundamental information to those who work with oncology patients and their families.
Course Code – CANB
Instruction Method – Online
Length – 10 weeks
For more information and to register visit: de Souza Institute Course Information
iEPEC-O is an online course adapted from Education in Palliative and End-of-Life Care for Oncology (EPEC™-O),  a well-known workshop based comprehensive curriculum originally developed by the U.S. National Cancer Institute in collaboration with the American society for Clinical Oncology and the EPEC  Project team. In 2009, it was tailored to the Canadian context by the EPEC™-O Canada team whose work was made possible through financial contribution from Health Canada through the Canadian Partnership Against Cancer. The vision of the iEPEC-O on-line course is to support all health care providers who care for people with cancer and other serious illnesses, and help in the delivery of high quality palliative and end-of-life-care across Canada. The course builds on the strength of the existing workshop based curriculum and incorporates recommendations from "The Way Forward" report on person centred approaches.
Course Code – EOLC
Instruction Method – Online
Length – 10 weeks
For more information and to register visit: de Souza Institute
This course will explore definitions, concepts, evidence-informed best practices, and principles of hospice palliative care provision in Canada today. This course will cover eight sections for teaching and integrating the essential principles for hospice palliative care into practice.
Christine A. Tanner's (2006) model for clinical judgment and the Canadian Hospice Palliative Care Association of Canada's (CHPCA) A Model to Guide Hospice Care: Based on National Principles and Norms of Practice (2002, rev 2013) will provide the frameworks to guide course participants when assessing and addressing the following eight domains of issues related to hospice palliative care:
 Disease Management
 Physical domains of issues
 Psychological domains of issues
 Social domains of issues
 Spiritual domains of issues
 Practical domains of issues
 End of life care
 Management of loss and grief
Course Code – IHPC
Instruction Method – Online
Length – 6 weeks
For more information and to register: de Souza Institute