Exercise & Cancer for Fitness and Health Professionals Course
Course Information
Course Code
CANR100
Instruction Method
Special Virtual delivery
Fee
See below for registration information.
Length
8 synchronized sessions in June 2020
Instructor(s)
Dr. Daniel Santa Mina, Patrice de Peiza, Kailey Trewartha
Learner Outcomes
Exercise is an established, evidence-based supportive care treatment for people with cancer. The various types of cancer and the adverse effects associated with their treatment must be considered for safe and effective exercise in people with this complex chronic disease. This course will review the exercise guidelines for people with cancer, common exercise adaptations required for people during and after treatment, and the model of care at the Princess Margaret's Cancer Rehab and Exercise Program (CaRE). Participants will learn from experienced exercise and rehabilitation professionals in oncology and participate in interactive activities to support an applied understanding of exercise in people with cancer.
Course Objectives
The course is delivered in the following modules:
An Overview of Cancer for Fitness and Health Professionals
Common Cancer Treatments and Related Adverse Effects
Cancer Survivorship and the Role of Exercise
Exercise Guidelines for People with Cancer
Monitoring and Adapting Exercise for Common Disease and Treatment-related Adverse Effects
Working Together and with the Evidence to Safely and Effectively Deliver Cancer-Exercise Programming
The Cancer Rehab & Exercise (CaRE) Program at the Princess Margaret Cancer Centre
Case Study Analysis

Note:
Special Price for Virtual Delivery- Join in with colleagues and friends from a distance. This workshop was developed by: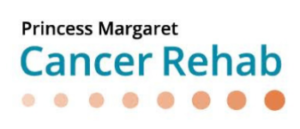 ELLICSR: Health, Wellness & Cancer Survivorship Centre (TGH)
CANR100 – Exercise & Cancer for Fitness and Health Professionals Course
COVID Vaccine Requirement:
Proof of full vaccination will be required.
Instructions to upload proof of COVID vaccination to Self Service
Registration instructions:
Select button "View Available Sections and Registration"
This page contains 3 boxes. Click on the "Sign In" box
If you have a Self service account, sign in here. If you do not, then create an account.
Select your course/section by clicking the "Add" button which will send the course to your cart.
To move on to payment, click the blue "Register" button.
Once payment has been processed, registration is complete.