Teaching, Learning & Cultural Humility Workshop
Course Information
Course Code
TLEA110
Instruction Method
In person workshop
Fee
$75.00
Length
April 24, 2019 - 1:00 pm - 4:00 pm
Instructor(s)
Mohammad Salhia and Dalia Al Mouaswas
Michener Institute of Education at UHN, 222 St Patrick St., Room 1341
Presented by UHN International Centre for Education (UHN ICE)
Designed by UHN International Centre for Education (UHN ICE), the workshop explores various ideas and personal experiences related to teaching learners- and learning from teachers- who have been socialized to education in different parts of the world in our local context, while espousing Western philosophies of learning. Through this interactive workshop, participants will have the opportunity to :
Explore the intersection of culture with teaching & learning and the impact it has on our lens as educators
Understand how cultural humility may enhance our teaching and learning practices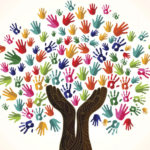 "Cultural Humility requires a lifelong commitment to self-reflection"

Instructors:
Mohammad Salhia, HSBc ,MEd, Director Continuing Education and UHN International Centre for Education The Michener Institute of Education at UHN
Dalia Al Mouaswas, HBSc, Team Lead , UHN International Centre for Education
For more information please contact: uhnice@uhn.ca
COVID Vaccine Requirement:
Proof of full vaccination (2 doses) for all learners is required for all onsite attendance at Michener. Fully online courses do not require proof of vaccination.
Instructions to upload proof of COVID vaccination to Self Service
Registration instructions:
Select button "View Available Sections and Registration"
This page contains 3 boxes. Click on the "Sign In" box
If you have a Self service account, sign in here. If you do not, then create an account.
Select your course/section by clicking the "Add" button which will send the course to your cart.
To move on to payment, click the blue "Register" button.
Once payment has been processed, registration is complete.