Michener's full-time programs fall into three main disciplines: Imaging, Medical Laboratory Sciences, Medical Radiation Sciences and Primary and Critical Care. Each field is unique, and all of them directly impact patient health across the continuum of care.
Programs in Profile – Check out our Applied Health Sciences Programs below to learn more:
The deadline to apply for most full-time programs is February 1, 2015
Imaging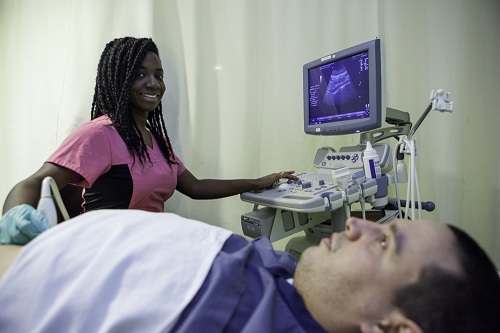 With the help of advanced technology, medical imaging professionals make up an integral part of the diagnostic process in all healthcare institutions in Canada. From monitoring fetal development to diagnosing disease, Ultrasound is one of the many disciplines that make up the imaging field.

Diagnostic Medical Sonography (ultrasound) is an imaging technology that uses high-frequency sound waves to display real time images of the soft tissue structures in the human body such as breast, thyroid, abdominal and pelvic organs, vessels, muscles and other soft tissue structures in the human body. Sonographers use this technology to assess organs, muscles, vessels and anatomical systems in order to differentiate between normal and pathologic findings and to monitor pregnancies for fetal abnormalities, fetal growth and well-being. Sonography is used for medical diagnosis, for follow up of disease processes and for pregnancies.
Application Deadline: February 1, 2015
Medical Laboratory Sciences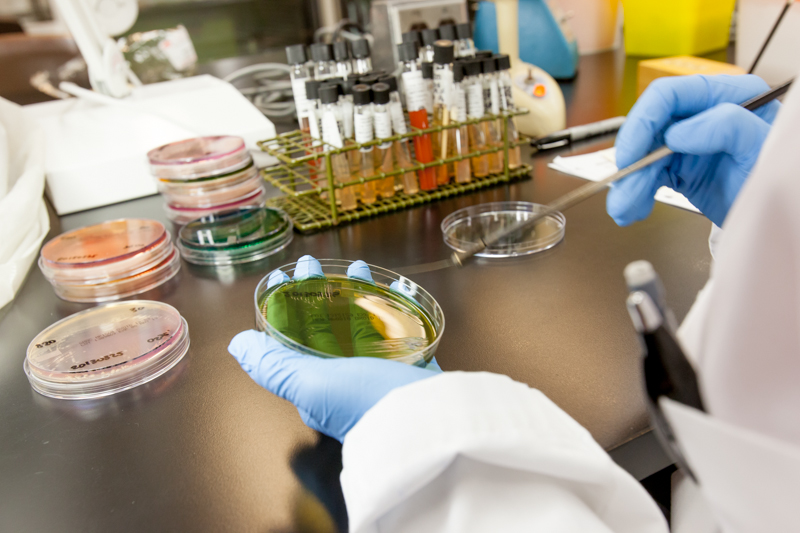 From studying chromosomes, to analysing blood and tissue samples, to detecting precancerous cellular changes, the people who work in the labs are dedicated and highly skilled healthcare professionals. Medical Laboratory Technologists, Cytotechnologists and Genetics Technologists are all part of the field of applied health sciences that make up the Medical Laboratory Sciences professions. They work behind-the-scenes to help diagnose illness and perform tests that will frequently have an immediate impact on the care of patients.

Cytotechnologists play a crucial role in the fight against cancer. They examine human cells and prepare reports on any abnormal results for a Pathologist, who will make a definitive diagnosis based on the initial findings. Cytotechnologists detect and diagnose precancerous cellular changes by looking at specimen slides taken from pap smears, the liver, bladder, central nervous system and other parts of the anatomy.

Learn more about Diagnostic Cytology
Application Deadline: February 1, 2015
Cracking the genetic code for cloning or genetic engineering often features in the plots of science fiction. The real work of a Genetic Technologist is grounded in performing laboratory tests and procedures on various human specimens to help physicians diagnose, treat and monitor critical health problems such as cancer or genetic disorders. Genetic testing involves the study of chromosomes (Cytogenetics) as well as the analysis of DNA and RNA (Molecular Genetics). Genetic Technologists are also adept at searching through human DNA sequences looking for mutations and diseases.

Learn more about Genetics Technology
Application Deadline: February 1, 2015
Medical Laboratory Technologists (MTLs) make up one of the largest groups of regulated healthcare professionals in Canada. MLTs analyze and produce lab results in five disciplines: Clinical Chemistry, Microbiology, Hematology (blood), Histotechnology (tissue specimens) and Transfusion Science (blood banking). MLTs are able to work almost anywhere in the world, practicing in hospitals, private or public health and government laboratories plus research and educational institutions. They help physicians to diagnose and treat patients, as well as monitor and prevent disease.

Learn more about Medical Laboratory Science
Application Deadline: February 1, 2015
Medical Radiation Sciences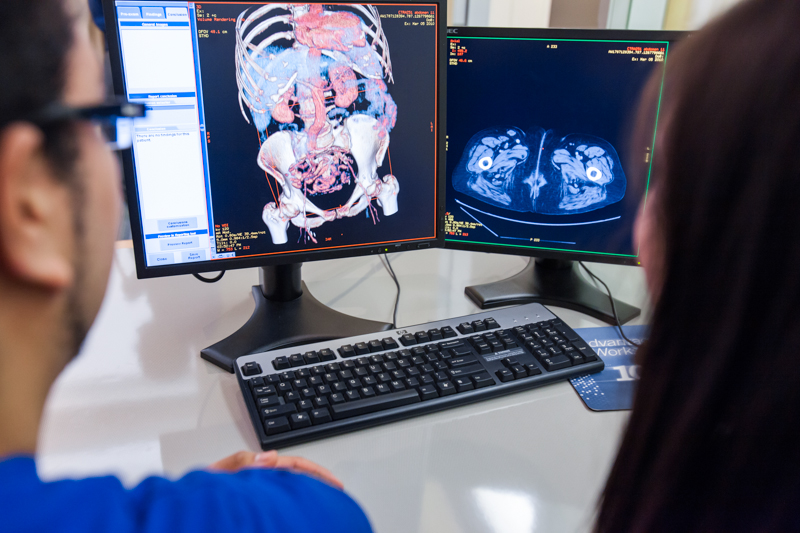 Whether it's detecting disease in its early stages, diagnosing and treating injury or treating cancer, the Medical Radiation Sciences cover a wide breadth of care and disease management. Nuclear Medicine and Molecular Imaging Technologists, Radiological Technologists and Radiation Therapists find themselves interacting directly with patients throughout many phases of the treatment cycle.

Nuclear Medicine and Molecular Imaging Technology is functional imaging used to safely detect disease in its early stages. Special cameras, computers and radioactive tracers are used to image how disease or treatments alter organ system function. Nuclear Medicine imaging involves non-invasive procedures to determine everything from the size and location of tumours to the volume of blood ejected from the heart with each beat. Molecular Imaging utilizes specialized instrumentation alone, or in combination with targeted imaging agents, to visualize biochemical events at the cellular and molecular level in order to help identify regions of pathology and potential mechanisms of disease.

Learn more about Nuclear Medicine & Molecular Imaging
Application Deadline: March 1, 2015
Radiation Therapists work as part of an interdisciplinary oncology team in cancer centres. They use advanced computer systems and sophisticated radiation therapy equipment to design treatment plans and deliver beams of radiation to destroy tumours. For people with cancer, radiation therapy plays an important role in their treatment. As one of three main modalities to treat cancer, Radiation Therapy may be used alone or in conjunction with surgery, and/or systemic therapy such as chemotherapy and hormonal therapy.

Radiation Therapy: University of Toronto Joint Program
Application Deadline for University of Toronto Joint Program: March 1, 2015
Radiation Therapy: Laurentian University Joint Program
Application Deadline for Laurentian University Joint Program: January  9, 2015
Radiological Technology uses X-radiation in imaging technologies for the diagnosis and treatment of injuries and disease. The primary focus of the Radiological Technologist is to provide optimal care for the patient in a fast-paced environment. The Technologist must be able to quickly assess the patient's needs and capabilities to effectively and efficiently work through required procedures. In addition to working in the Imaging departments, the Technologist working in a hospital may be required to provide imaging services in the Operating Rooms, the Emergency Department, at the patient's bedside or other areas of the hospital.

Learn more about Radiological Technology
Application Deadline: March 1, 2015
Primary & Critical Care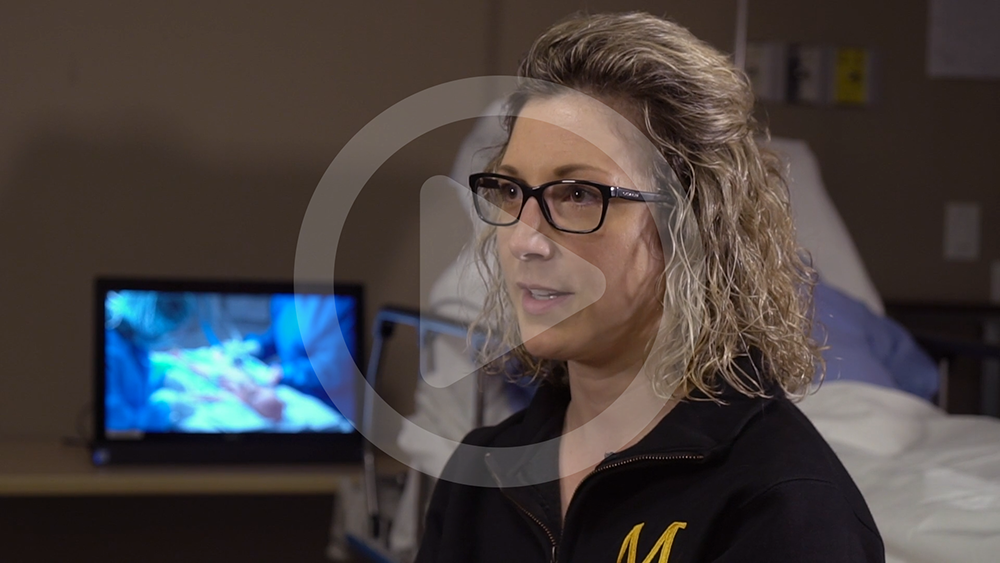 Whether it's providing life-saving interventions or life-altering treatments, Primary and Critical Care practitioners work on the front lines of healthcare. Respiratory Therapists, Chiropodists and Cardiovascular Perfusionists all provide hands-on care to patients, anywhere from emergency rooms and operating rooms to community health centres and private clinics.

Cardiovascular Perfusionists are important members of the surgical teams that perform open-heart and thoracic surgery, heart and lung transplants and valve replacements, among many more operations. Their primary role is to conduct a cardiopulmonary bypass during surgery, diverting blood away from the heart and lungs. Using the heart-lung machine, Perfusionists keep these vital organs oxygenated and effectively pump blood for the patient. They maintain a patient's respiration, circulation and physiological state, allowing the heart to be stopped to facilitate cardiac surgery.

Learn more about Cardiovascular Perfusion
Next Intake: 2016
As a primary healthcare practitioner, Chiropodists are involved in the assessment and management of foot and lower limb conditions. Tapping into their detailed knowledge of foot, ankle and human anatomy, Chiropodists educate patients on how to improve their mobility and alleviate foot pain. Essential members of the interprofessional healthcare team, Chiropodists assess the needs of their patients and manage both chronic and acute conditions affecting foot and lower limb function.
Application Deadline: February 1, 2015
Respiratory Therapists know what it's like for patients whose ability to breathe is compromised because of serious heart and lung diseases or trauma. Working mostly in critical care environments in interprofessional teams with physicians, nurses and physiotherapists, Respiratory Therapists treat and monitor patients' complex cardiorespiratory needs. They work in intensive care units, delivery rooms, operating rooms and emergency departments as well as in home care, complex continuing care and rehabilitation facilities. Whether helping a newborn baby to draw their first breath or helping an elderly patient with chronic lung disease, Respiratory Therapists make a real difference in patients' lives.

Learn more about Respiratory Therapy
Application Deadline: February 1, 2015