On November 14th-18th, we had the opportunity to learn from our wonderful faculty and students at our Virtual Program Week. We heard about careers in health care, student life on and off campus, the Michener advantage, and more. Watch the recorded sessions below!
Session Recordings
| Date | Time (EST) | Recording |
| --- | --- | --- |
| November 14, 2022 | 4:00-5:00 p.m. | Nuclear Medicine, Radiation Therapy, Radiological Technology |
| November 14, 2022 | 5:00-6:00 p.m. | Ultrasound, Magnetic Resonance Imaging |
| November 15, 2022 | 4:00-5:00 p.m. | Cardiovascular Perfusion, Respiratory Therapy, Anesthesia Assistant |
| November 16, 2022 | 4:00-5:00 p.m. | Diagnostic Cytology, Genetics Technology, and Medical Laboratory Science |
| November 17, 2022 | 4:00-5:00 p.m. | Digital Health and Data Analytics, Fundamentals of Healthcare |
| November 18, 2022 | 4:00-5:00 p.m. | Chiropody |
Meet our Program Chairs!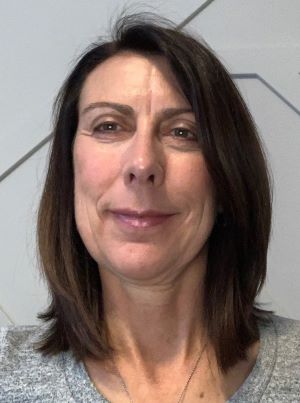 Susan Weltz
is the Academic Chair for Michener's Imaging Programs (Nuclear Medicine and Molecular Imaging Technology & Radiological Technology) which are part of the joint Medical Radiation Sciences program with University of Toronto) and Michener's Ultrasound program. She is also the Interim Academic Chair for the Chiropody program. Susan is both a Michener alumni and a long-time Michener employee, having worked as a faculty member and in the curriculum area prior to her current leadership roles. Susan enjoys building, improving and sustaining quality health care programs along with creating and supporting strong faculty teams to deliver engaging hands-on programs for learners.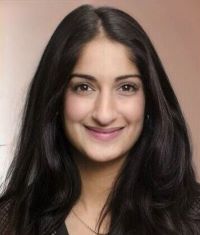 Hasina Jaffer
is the Academic Chair of Critical Care Programs (Anesthesia Assistant, Cardiovascular Perfusion, & Respiratory Therapy) at Michener. Hasina's primary role involves leading the advancement of program and course delivery strategies while simultaneously supporting faculty in the development of their curriculum, teaching commitments, and professional development. In addition to Hasina's role in day-to-day departmental operations and program development at Michener, she continues to practice frontline as a Registered Respiratory Therapist at Southlake Regional Health Centre in a critical care and acute care environment.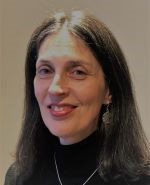 Fiona Cherryman
is the Head of Academic Affairs and Operations and is also the Interim Chair for the Medical Laboratory Sciences Division at Michener. She is an experienced academic leader who is committed to delivering high-quality programs that meet the future of Ontario and Canada's healthcare systems. Fiona has a clinical background as a radiation therapist and values creating learning environments where students realize their full potential to be progressive, innovative, and empathetic members of the healthcare team.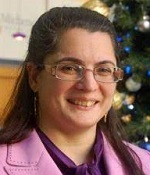 Catherine Ladhani
is the Academic Chair of the joint Radiation Therapy Program, the MRI program, and the Digital Health and Data Analytics program. She is a proud Michener Alumni, with many years of clinical experience in combination with various departmental leadership roles. Catherine is currently volunteering as a surveyor for Accreditation Canada.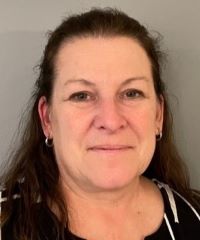 Lori Peppler-Beechey
is the Associate Head of Academic Affairs and was the former Academic Chair for critical care programs; Anesthesia Assistant, Cardiovascular Perfusion, and Respiratory Therapy. Lori is a Respiratory Therapist with a master's degree in health studies and a proud Michener alumni. She has worked clinically, in health care regulation and has many years of experience as Respiratory Therapy faculty. Lori's areas of interest include program development, accreditation, and competency assessment.