OFF-CAMPUS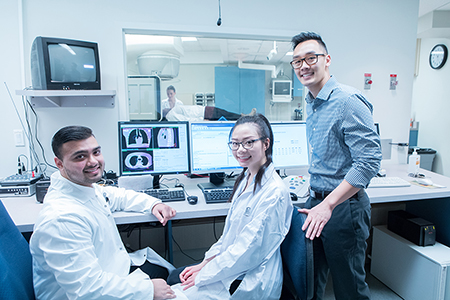 Expand your horizons at The Michener Institute of Education at UHN, and start your journey in health care education. We train the highest quality health care professionals and offer you a personal campus experience where you can truly realize your potential.
We graduate close to 300 students each year from our comprehensive range of programs. Credentials earned include Graduate Certificates, Advanced Diplomas and Degrees (offered with our academic partner at the University of Toronto).
From the moment you step onto our campus, you will discover this is no ordinary learning environment. Our practical and clinical education model is delivered by faculty that truly care about your academic growth and success.
The Michener Institute of Education at UHN is the first school in Canada to integrate with a hospital network. We have smaller class sizes where you will know your professors personally and who are fully engaged in your learning experience. Our students graduate ready for the workforce.
Virtual tour of program offerings

Interested? Take a 'virtual' tour of our program offerings and see how our passion for education and healthcare makes Michener your best path to success.