Diabetes Educator Certificate Program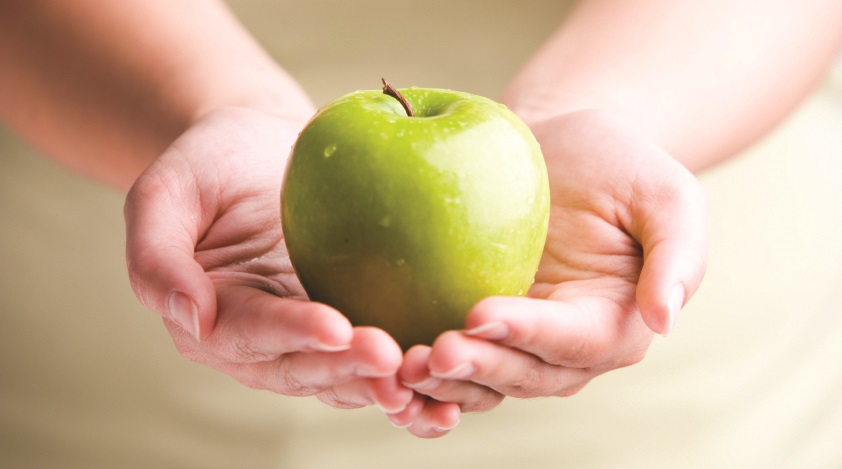 Diabetes Educator Certificate Program:
at a glance
Credential(s) Earned: Certificate
---
Program Length: 6 Months
---
Start Date: January 9, 2023
---
Tuition: Please see below for domestic and international tuition.
---
Application Deadline: October 14, 2022
---
Description
Delivered online (including an online workshop for the 2022-2023 school year) and led by Certified Diabetes Educators, the Diabetes Educator Certificate Program is highly sought after by health professionals interested in supporting patients and families with the management and control of diabetes.  Offering flexible and varied learning methods, the program has been taught to registrants since 2004. The Diabetes Educator Certificate Program was the first program globally to achieve recognition from the International Diabetes Federation. For those interested in specializing further, there are a number of distinct additional courses that are offered independently.
Please note: Successful completion of this program does not mean you are a "Certified Diabetes Educator" or "CDE." This program may help prepare you to write the CDECB exam, but it is not in any way connected to the CDECB.  For information on certification please see www.cdecb.ca.
The Diabetes Educator Certificate Program entails a rigorous plan of study with both online and workshop components. Thus, students must be prepared to devote the necessary hours of study and preparation required to complete the course within the allotted time frame.

This program is eligible for Transfer Credit in Athabasca University's Bachelor of Nursing: Post LPN and Bachelor of Nursing: Post RN Programs.
Have questions about the Diabetes Educator Certificate Program? Check our Frequently Asked Questions page!
Michener's Diabetes Educator Certificate Program is designed to be flexible, with online delivery, including an online workshop for the 2022-2023 school year.  The Certificate Program length is six (6) months. Upon successful completion of the online program, workshop, and final exam you will receive The Michener Institute's Certificate in Diabetes Education.
Course Modules and Evaluation
The Diabetes Educator Certificate Program consists of one (1) course made up of six (6) modules:
Teaching and Learning
Pathophysiology
Managing Diabetes
Anti-hyperglycemic Agents
Complications of Diabetes
Special Populations and Issues
Each online module contains learning objectives, a self-assessment quiz, course reading materials, and a list of supplementary reading. You are encouraged to identify your own learning needs and go beyond the material provided in each module to additional information resources.
Evaluation is conducted by certified facilitators and includes:
| | |
| --- | --- |
| Evaluation Item | Due Date (approximate) |
| Module Review Questions | Ongoing |
| Online Case Conference 1 | Week 5 |
| Mini-lesson presentation | Week 11 |
| Web-based Mid-term Examination | Week 13 |
| Online Case Conference 2 | Week 14 |
| Reflection Paper | Week 18 |
| Online Case Conference 3 | Week 21 |
| Final Assignment | Week 24 |
| Web-based Final Examination | Week 25-26 |
Workshop Component
The mandatory workshop builds on your personal knowledge and experience, and is conducted by experienced facilitators who are Certified Diabetes Educators. You will participate in small group discussions, case presentations, role playing, teaching practice, and assessment of teaching skills as you evaluate and problem solve diabetes patient cases. You will receive written and oral feedback from the faculty and your peers.
Deferral to workshops in later sessions of the program is not permitted – you must participate in a workshop in the same cohort you originally enrolled in.
Please note: For the 2022-2023 school year the workshop curriculum will be delivered as a series of online webinars.
Degree or diploma in one of the following regulated health professions (other regulated health professions may be considered on a case by case basis):

Registered Nurse (RN), Registered Practical Nurse (RPN), Registered Dietician (RD), Physician, Chiropodist, Pharmacist or Kinesiologist AND

Registered and licensed with a regulatory body in Canada as one of the above regulated health professions; AND
A minimum of two years of current patient care experience* in your profession; AND
Computer literacy

Students must have access to a computer that meets the minimum system requirements, access to the Internet, and an e-mail account
Access to and basic proficiency with a PDF reader, Microsoft Word, and Microsoft PowerPoint are also required as they are used to access course material and submit evaluation items
*Please note: Applicants for the Diabetes Educator Certificate Program are considered to have sufficient 'patient care experience' if they are a working health professional with a degree or diploma in a regulated health profession, who routinely interacts with patients to provide treatment, counseling and education about disease processes and healthcare issues.
International students (regulated health professionals living outside Canada) are welcome to apply to the Diabetes Educator Certificate Program. The application process for international students is slightly different, please visit the international admissions page for more information.
To apply for the program please submit all of the following documents to The Michener Institute:
A completed Michener Application Form


Please ensure you specify desired start date on application form i.e. Fall 2022 or Winter 2023

A $35.00 non-refundable application fee
A copy of your current professional college registration or professional registration

Please note, you must belong to a regulated health profession

Evidence of 2 years' experience in your profession

For example, a current resume or letter from your employer
You are welcome to include relevant additional information or documentation if you feel it will benefit your application.
Please note, the application process for international students is slightly different. Visit the international admissions page for more information.
Your application should be sent to:
Office of the Registrar – The Michener Institute of Education at UHN
222 St. Patrick Street
Toronto, ON
M5T 1V4 Canada
Fax: (416) 596-3122
Email: admissions@michener.ca
For more information on the application process please visit Michener's Admissions page, and/or view our FAQs.
Fall 2022
Application Deadline: CLOSED
Registration Deadline: 2 September 2022
Course Start Date: 12 September 2022
Winter 2023
Application Deadline: 14 October 2022
Registration Deadline: TBD
Course Start Date: 9 January 2023
Late applications will not be accepted. Further information on application deadlines is available on our FAQs page.
$1,525 not including textbook. Tuition is paid when registering for the program.
Please note:
Tuition fees are subject to change
Tuition includes program materials, instructional support, workshop and evaluation.
You will be responsible for purchasing this textbook:
The How To of Patient Education, 3rd Ed. Belton, A.B.
Available via Amazon  and Chapters/Indigo  as well as other bookstores. Please do not purchase the 2nd edition.
The tuition for International Students is $2,550. Please visit the International Tuition Fees page for more information.
The following advanced level specialty online courses, which were also recognized by the International Diabetes Federation, may be taken independent of the Diabetes Educator Certificate Program. These courses have been designed to build on basic knowledge and advance the practice of diabetes educators and interprofessional health care providers. A working knowledge of basic diabetes care and management is required for enrollment in these courses.
DE801 Diabetes Management in Children and Adolescents
Course dates: November 7, 2022 – February 19, 2023
DE802 Diabetes Management in Pregnancy
Course dates: March 6, 2023 – June 18, 2023
DE803 Engaging Patients in Managing Chronic Illness
Course dates: 2023, exact dates TBD
DE804 Diabetes Management in Older Adults
Course dates: October 17, 2022 – February 5, 2023
DE806 Diabetes 101
Course dates: 2023, exact dates TBD
DE807 Intensive Insulin Management
Course dates: September 26, 2022 – December 18, 2023
DE808 Foundations of Foot Management in Diabetes
Course dates: February 6, 2023 – April 16, 2023
Some funding may be available for RNAO members who belong to the Diabetes Nurse Interest Group (DNIG). For more information, please contact RNAO.
Join us on to learn more about the Diabetes Educator Program offered by the School of Continuing Studies at Michener / UHN. Our information session will discuss an overview of the program, admission criteria, application process and review some important dates.
Event Date: TBD
COVID Vaccine Requirement:
Effective September 7th all learners, faculty and staff must provide proof of at least one-dose of approved COVID-19 vaccine to participate in any in-person learning or on-site activities. Proof of full vaccination will be required as of October 8th, 2021.
Instructions to upload proof of COVID vaccination to Self Service