Leadership in Health Care Certificate Program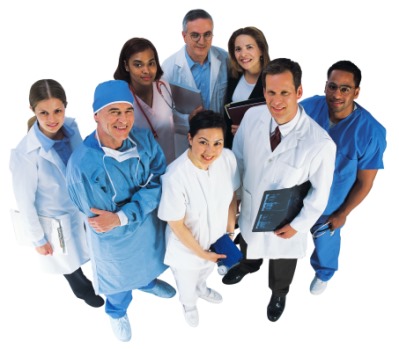 Leadership in Health Care Certificate Program:
at a glance
Credential(s) Earned: Certificate
---
Program Length: 16 to 20 months
---
Tuition: Per-Course Basis
---
Description
The Leadership in Health Care Certificate program is an online program that is specifically designed to meet the needs of those relatively new to or aspiring towards leadership positions in health care.
Those promoted to (clinical and other health care) leadership roles are often recognized for their exceptional contributions as health care professionals. However, they may not have the experience and knowledge required for leading others. This certificate program draws upon a wide range of management and organizational knowledge to support leaders in their positions of leading and managing others, as well as working within health organizations.  The full program consists of 4 online courses.
With additional courses now available, the program can be completed in as little as 16 months.
Leadership in Health Care Certificate Program
Courses for the Leadership in Health Care Certificate Program are completed through continuing education on a course by course basis. Online courses are offered several times throughout the year. Many students wish to take these courses for interest only. You may register for these courses without applying for the certificate.
If you would like to be granted a certificate in this program, qualified students must meet the admission requirements as posted, including any language requirements, and must apply to the program with full supporting documentation. This application can be made at any time, (but must be submitted before completing the final required course within the program) however please note that it will take one month for the Registrar's Office to process the application. If you are seeking admission to the certificate program prior to registering for a course, please ensure you apply for the certificate one month before Registration closes for the course. Please keep in mind that some courses close before the registration date if their maximum capacity is met.
Please check for pre-requisites before registering for any of the courses.
The Michener Leadership in Healthcare Certificate program is made up of four courses offered by the Department of Continuing Education in an online learning environment. Study on your own time and at your own pace and complete the program in sixteen months if you enroll in one course per semester through four continuous semesters.
Maximum time to complete the program would be one course per year; that is 4 required courses, 4 years maximum to complete the certificate.
Graduates receive The Michener Institute's Certificate for Leadership in Healthcare.
If you are planning to request for the certificate, you must have already received approved application to the program. The application must be submitted and approved before completion of the program courses.
Applicants to the Leadership in Health Care Certificate Program must be registered or certified health professionals and have experience working in the health care system.
To apply please complete the Michener Application Form and forward it along with
Documentation of certification / registration requirements
A current resume describing background and experience
A $35.00 non-refundable application fee
Your application should be sent to:
Office of the Registrar
The Michener Institute
222 St. Patrick Street
Toronto, ON
M5T 1V4
Canada
Notes:
COVID Vaccine Requirement:
Proof of full vaccination will be required.
Instructions to upload proof of COVID vaccination to Self Service