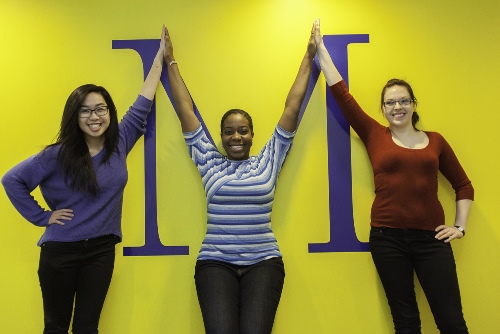 Applicants who have been selected for admission into a program will receive either a conditional, or firm offer of admission.
1. Offer of Admission
Applicants who have been selected for admission into a program will receive either a conditional, or firm offer of admission. Offers of admission continue to be sent out until all program spaces are filled. Critical dates and application processes can be found on our website. If you have any questions, please email regoffice@michener.ca.
* For the first round offers to the Medical Laboratory Science, Respiratory Therapy and Ultrasound programs, preference will be given to Ontario residents.
2. Conditional Admission
Conditional admission will be given to applicants who are attending secondary school or post-secondary institutions and whose final academic marks for required courses are in progress.
Applicants must meet all conditions set out in their offer by July 12, 2021
The minimum grade requirements for prerequisite courses vary by program. Please check the program admission requirement pages for individual requirements.
3. Firm Offer of Admission
A firm offer of admission will only be given to applicants who have met all of the admission criteria and who have submitted all application documentation by set deadlines.
4. Wait List
A wait list may be maintained until the beginning of classes for some programs. If spaces becomes available, applicants in wait list sequence will receive written notification and/or a phone call with an offer of admission.
5. Acceptance
An applicant may accept only one offer of admission at a time. Confirmation of acceptance must be done via Ontario Colleges/OUAC. Subsequently, Ontario Colleges will notify The Michener Institute of the applicant's decision – this process is not instantaneous and can take up to three business days. OUAC will notify the admissions office at the University of Toronto.
6. Deposit
A $500.00 non-refundable deposit to Michener is required upon acceptance into the following (Ontario Colleges) programs:
Cardiovascular Perfusion Technology
Chiropody
Diagnostic Cytology
Genetics Technology
Medical Laboratory Science
Respiratory Therapy
Ultrasound
A $500.00 non-refundable deposit to the University of Toronto is required upon acceptance into the following (OUAC) programs:
Nuclear Medicine
Radiation Therapy
Radiological Technology
This deposit will be applied to your first semester tuition fees.
7. Remit Tuition
Once your $500.00 deposit is received, a statement will be posted on the Self-Serve Portal after July 22, 2021, indicating tuition fees and the date they are due. Offers of admission will be rescinded if tuition is not paid by the due date, or if confirmation and deposit deadlines are not met.
8. Clinical Placements
It is not always possible to place students in the site of their choice. Applicants, when confirming acceptance into a program, agree to attend any placement site that Michener arranges. These placements may be anywhere in Ontario or, for some programs, across Canada.
Students in a placement site outside Ontario may be required to sign a liability waiver and purchase additional insurance coverage should workers' compensation legislation not cover the placement. Regardless of location, students are required to pay all the costs associated with their placement (housing, travel, etc.).
Each clinical site has its own set of rules and regulations relating to staff responsibilities and functions. Students are required to become familiar with and adhere to these regulations.
9. Mandatory Health Requirements
Accepted students must fulfill all Michener health requirements and vulnerable sector check by the published admissions and clinical placement timelines for each program. These requirements meet the immunization standards and associated health practices in Ontario set forth in legislation, as well as the clinical placement agreement between Michener and its clinical partner sites.
Please see the Health Requirements page for up-to-date information.
General Admission Information
International Documentation
Clinical Sites